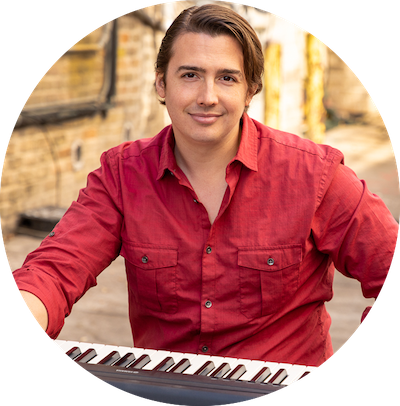 Hi, my name is Matt Ramsey and I can tell you after teaching 1,000+ students that many beginning singers want to learn to sing more in tune.
They'll say "I'm tone deaf" or "I couldn't carry a note if it was strapped to my back".
But the truth is that if you're reading this, there's a 97% chance that you can learn to sing in tune.
It's very simple!
Learning to sing on pitch comes from mastering two things:
1) Coordinating your singing voice and...
2) Training your ear.
In this interactive mini-course I'll show you how you can master both so you start singing on pitch every time.